Reliable, data-driven digital solutions for modern manufacturing and logistics
We develop digital solutions that streamline workflows and connect your teams to actionable information to drive operational improvements and efficient environments. Get better data visualization, access to real-time metrics and collaboration tools with Radiant Technology as your partner in continuous improvement. 
Modernize your manufacturing and logistics environment to increase visibility of key metrics and KPIs to accelerate production and mitigate risks.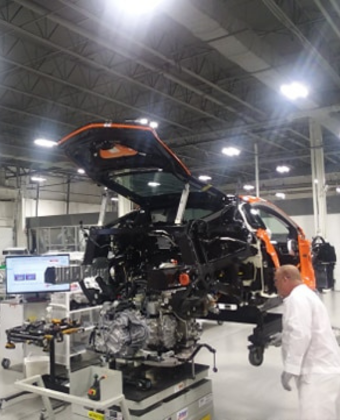 Accelerate decision making
We consolidate data sources vital to your operations and deliver reliable visibility of real-time information to track, manage and mitigate issues.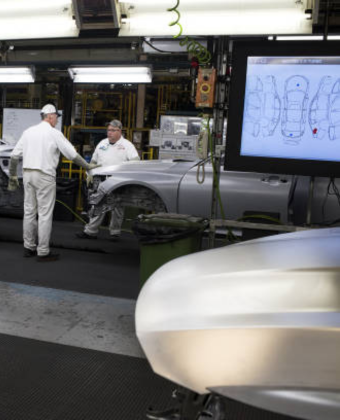 Deliver better impact
We integrate your most important data sources, automate workflows and design strategic digital dashboards.
Deliver faster, safer, more efficient operations with digital solutions.
We consolidate vital operational data to a single source and give your team greater visibility of real-time metrics with automated calls to action. Proactively address issues and accelerate decisions to stay competitive and optimize operations. 
Global visibility. secure assets.
Monitor floor operations from anywhere in the world
View what's happening on the factory floor from anywhere in the world while keeping your proprietary data secure. When every second counts, the ability to zero in on incidents and accelerate decision making protects what matters most−your clients and your assets. Extend visual dashboards and collaboration capabilities beyond the video wall.
Transformative digital engagements
 Ensure Reliability and User Adoption of Your Enterprise Digital Ecosystem
Radiant Technology Group has partnered with businesses for more than 20 years, to connect people with the right information at the right time and in the right place.
For manufacturers, this means we work to understand your end users and prescribe the best solutions and services to meet your unique operational improvement goals.
Experience comprehensive digital transformation audiovisual solutions and services:
Consultation and design
Digital signage and collaboration systems
Content design updates
Development and programming
Data integration, automation and visualization
System monitoring, reporting and alerts
Guaranteed response times
Work smarter with data intelligence
In modern manufacturing environments, working smarter with data intelligence is a necessity, as it drives better decision-making, increases efficiency, and provides a competitive edge. Radiant Technology Group helps you digitize, visualize, analyze, collaborate and remediate critical information so your organization can effectively harness the power of data intelligence. 
One platform to rule them all.
Platform consolidation for greater efficiency
From the manufacturing floor to the front door, choose a single enterprise digital signage platform that provides flexibility and scalability to grow with your operations.
Recreate visuals from legacy systems
Personalize and customize dashboards
Plot data on digital signage
Provide training and support
Platform consolidation saves time, money and resources. It also makes an efficient, cost-effective choice for custom development.
Core Advantage from Radiant Technology gives you direct access to our elite team of content specialists, development experts, programmers and support engineers.
Experience priority scheduling, maximize system uptime and decrease your total cost of ownership with a Core Advantage managed services program tailored to your unique needs. Our portfolio of enhanced services includes:
Guaranteed response times
Advanced exchange program
Focus sessions with content specialists
Content design updates
System monitoring, reporting and alerts
Remote help desk
Onsite meeting concierge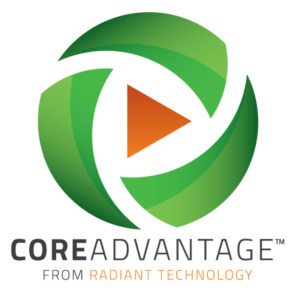 Receive unparalleled response time and dedicated support with our Core Advantage managed services program.